Researchers have discovered gene-targets (biomarkers) that may enable alternative treatments or the potential design of new drugs that target metastasis-promoting tumor genes.
This is the key finding in a study led by researchers from Georgia State University in collaboration with the University of Oklahoma College of Medicine and published in journal Oncotarget.
The spread of cancer cells from the initial site of occurrence (primary site) to other secondary tissues is called metastasis, and contributes to poor or limited response of cancer cells to treatments, which results in death. For example, cancer cells initially in the lungs can begin to spread to other organs, including the brain and liver.
While the rapid emergence of antibiotic-resistant bacteria has prompted the medical community, non-profit organizations, public health officials and the national media to educate the public to the dangers of misusing and overusing antibiotics, the University of Georgia's J. Vaun McArthur is concerned that there's more to the problem than the misuse of common medications.
McArthur, a senior research ecologist with the Savannah River Ecology Laboratory and Odum School of Ecology, believes environmental contaminants may be partly to blame for the rise in bacterial resistance, and he tested this hypothesis in streams on the U.S. Department of Energy's Savannah River Site.
The 310-square mile site near Aiken, South Carolina, east of the Savannah River, was closed to the public in the early 1950s to produce materials used in nuclear weapons. This production led to legacy waste, or contamination, in limited areas of the site. This waste impacted some of the streams in the industrial areas.
Age and body weight, not breast-tissue density, drive a woman's risk of breast cancer, according to a study from Johns Hopkins.
An 8-year-old Utah girl has developed only the 35th known case of secretory breast carcinoma, a rare form of breast cancer that occurs in young girls.
The "financial toxicity" of cancer is not unique to the U.S., as an American oncologist learned over dinner with two colleagues practicing in the nation of Georgia.
Two pediatric oncologists share their insights into to dealing with the "unsung heartache" of caring for children with cancer.
Studying blood serum compounds of different molecular weights has led scientists to a set of biomarkers that may enable development of a highly accurate screening test for early-stage ovarian cancer.
Using advanced liquid chromatography and mass spectrometry techniques coupled with machine learning computer algorithms, researchers have identified 16 metabolite compounds that provided unprecedented accuracy in distinguishing 46 women with early-stage ovarian cancer from a control group of 49 women who did not have the disease. Blood samples for the study were collected from a broad geographic area - Canada, Philadelphia and Atlanta.
While the set of biomarkers reported in this study are the most accurate reported thus far for early-stage ovarian cancer, more extensive testing across a larger population will be needed to determine if the high diagnostic accuracy will be maintained across a larger group of women representing a diversity of ethnic and racial groups.
Recent advances in the understanding of cancer have led to more personalized therapies, such as drugs that target particular proteins and tests that analyze gene expression patterns in tumors to predict a patient's response to therapy. Moffitt Cancer Center researchers have contributed to these advances by developing the first test that analyzes the sensitivity of tumors to radiation therapy. They discovered that colon cancer metastases have varying sensitivity to radiation therapy based on their anatomic location.
Researchers from Moffitt previously developed a radiation sensitivity index (RSI) that predicts how sensitive tumors are to radiation based on expression patterns of different genes. In a paper published July 15 in The International Journal of Radiation Oncology, Biology and Physics, they used the RSI to determine the radiation sensitivity of 704 metastatic and 1362 primary colon tumors.
They discovered that metastatic colon tumors are more resistant to radiation than primary colon tumors. The researchers also report that radiation sensitivity may be dependent on the anatomic location of the tumor metastasis. This is one of the first research studies to highlight the importance of the location of the metastasis as well as the location of the original primary tumor, in predicting response to radiation therapy. The researchers confirmed some of these findings by analyzing how effective radiation therapy was in 29 colon cancer tumors that metastasized to either the liver or lung. Their findings validated that those patients who had metastatic disease in their lungs had a better response to radiation then patients who had metastatic disease in their liver, as predicted by RSI.
f there's one thing advertisers think they know, it is that sex and violence sell.
A new analysis, however, provides some of the best evidence to date that this widely accepted adage just isn't true.
Researchers analyzed the results of 53 different experiments (a so-called meta-analysis) involving nearly 8,500 people, done over 44 years. All of these experiments examined some facet of the question of whether sexual or violent media content could help sell advertised products.
When all the results are considered together, the overall conclusion, with some caveats, is that programs featuring violence and sex aren't the ideal context for effective advertising, said Brad Bushman, co-author of the study and professor of communication and psychology at The Ohio State University.
A team comprised of scientists at VIB, KU Leuven and UZ Leuven has made significant progress in uncovering the connection between psychological factors and the immune system. Their findings are based on an investigation of a massive drinking water contamination incident in Belgium in 2010, and are now published in the leading international medical journal Gut.
In December 2010, the Belgian communities of Schelle and Hemiksem in the province of Antwerp faced an outbreak of gastroenteritis, with more than 18,000 people exposed to contaminated drinking water. During the outbreak, VIB and KU Leuven set up a scientific task force to study the incident's long-term effects, led by Guy Boeckxstaens (UZ Leuven / KU Leuven) and Adrian Liston (VIB / KU Leuven).
Seizing an unexpected opportunity
Adrian Liston (VIB/KU Leuven): "The water contamination in Schelle and Hemiksem was an 'accidental experiment' on a scale rarely possible in medical research. By following the patients from the initial contamination to a year after the outbreak we were able to find out what factors altered the risk of long-term complications."
Living with Type 1 diabetes requires constant monitoring of blood sugar levels and injecting insulin daily. Now scientists are reporting in the ACS journal Industrial & Engineering Chemistry Research the development of an implantable "artificial pancreas" that continuously measures a person's blood sugar, or glucose, level and can automatically release insulin as needed.
Type 1 diabetes, previously known as juvenile diabetes, affects about 1.25 million Americans. About 200,000 of them are under 20 years old. The condition arises when a person's own immune system destroys the pancreas cells that make insulin, the hormone that converts blood sugar into energy. To make up for this loss of insulin production, patients must take insulin daily. Current delivery methods involve multiple daily injections or insulin pump therapy, both requiring the user to actively track glucose and calculate the needed insulin dose. There is also a significant time lag between when a dose is needed and when it can take effect. Francis J. Doyle III and colleagues wanted to find a way to make monitoring and insulin delivery automatic and needle-free.
The researchers designed an algorithm that monitors blood sugar levels and computes an insulin dose that it delivers quickly and automatically when necessary.
Researchers at Spectrum Health Helen DeVos Children's Hospital have completed the first clinical trial of a new treatment for children suffering from neuroblastoma. In a clinical trial led by Giselle Sholler, MD, pediatric oncologist at Helen DeVos Children's Hospital and the Neuroblastoma and Medulloblastoma Translational Research Consortium (NMTRC), DFMO, an investigational agent, showed minimal side effects with long-term survival of three patients. This is the first clinical study of an oral dosing form of DFMO in any pediatric population.
"This DFMO trial is an important advancement in neuroblastoma research," explained Dr. Sholler. "We believe that by using DFMO to target an important cancer stem cell pathway to 'turn cells off,' we may prevent children from relapsing. Cancer cells have pathways that drive the cancer to grow and DFMO targets a specific pathway to turn these cells off."
Dr. Sholler recently published her laboratory studies describing how this drug works in neuroblastoma in preventing tumor formation in lab models and also published the full results of the phase one trial.
An editorial by primary care researchers at Plymouth University Peninsula Schools of Medicine and Dentistry, and published today, Monday 29 June 2015 in the British Journal of General Practice, analyses the GP role in the sickness certification process and the new Fit for Work scheme and suggests that GPs are key to supporting individuals to maintain the hope and belief that they can work, "rather than adding to the numbers of individuals off work on long term sickness who may have been able to work."
The Fit for Work Scheme will be introduced in most regions in England and Wales at the end of this month. Its aim is to provide additional support for those in employment at risk of long term incapacity by using an occupational health-based assessment and a plan for helping individuals return to work.
The GP's role in the new voluntary scheme is advisory, supporting their patients to consider the benefits of extra support. This complements the recently introduced 'fit note' certificate that allows GPs to be clearer about their patients' capacity to work and extra support that may help them return to work.
An experimental new treatment approach for a rare, deadly leukemia can send the disease into remission even in patients for whom the standard therapy has failed, buying them more time to have the stem cell transplant that could save their lives, a small pilot study has found.
"It was unbelievable, really, seeing a patient who had already failed Campath [the drug typically used to treat the disease] literally going back into remission," said Thomas P. Loughran Jr., M.D., director of the University of Virginia Cancer Center and one of the leaders of the study. "We were able to get every single patient back into remission."
The new approach to battling T-cell prolymphocytic leukemia combines immunotherapy - boosting the body's immune system - with epigenetics, the manipulation of gene activity. It's a cutting-edge combination that holds great promise not just for treating T-cell prolymphocytic leukemia but, possibly, many other cancers as well. "There's been a revolution in the last few years seeing success with immunotherapy, and people speculated that perhaps if you combined epigenetic and immunotherapy, that might be even more spectacular," Loughran said. "This is proof of principle that this might be true."
A large clinical trial led by researchers at The Ottawa Hospital and the University of Ottawa has found that contrary to expectations, a CT scan of the abdomen and pelvis does not improve cancer detection in people with unexplained blood clots in their legs and lungs. The results, published in the June 22 edition of the New England Journal of Medicine, are expected to improve patient care and reduce screening costs around the world.
More than 500,000 Canadians and Americans are diagnosed with blood clots in the lungs and legs each year (called venous thromboembolism). In some cases, the clots are caused by trauma, surgery prolonged immobility or a known cancer, but in about half of cases, the cause of the blood clots is unknown.
'Unexplained blood clots have long been thought of as a possible early warning sign of cancer, with previous studies suggesting that up to 10 percent of patients with unexplained clots will be diagnosed with cancer within the year,' explained Dr. Marc Carrier, lead author of the study and a hematologist and senior scientist at The Ottawa Hospital. 'Some clinical guidelines recommend a CT scan of the abdomen and pelvis in these patients, in addition to other cancer screening, but there has been very little evidence to know if the added CT scan is helpful. We did this study to find out.'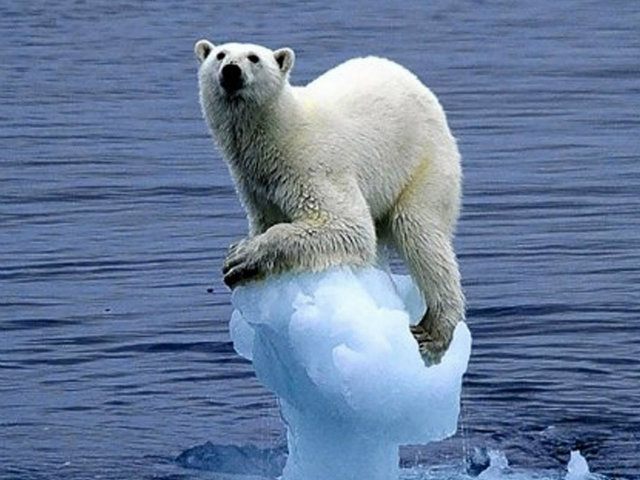 A study by researchers at Columbia University's Mailman School of Public Health debunks the assumption that global warming will lead to a decline in the number of deaths in winter. Findings by Professor Patrick Kinney, ScD, professor of Environmental Health Sciences and director of the School's Climate and Health Program, showed that a warming climate trend led to much smaller reductions in cold-related mortality than some experts have anticipated. Among 39 cities in the U.S. and France, there was no evidence that cities having warming temperatures experienced any less winter mortality than did cooler cities.
"Some have claimed that warmer winters due to climate change will lead to big reductions in winter deaths. Our work suggests that this is unlikely to be the case," said Dr. Kinney, who was a lead author on the recent report from the Intergovernmental Panel on Climate Change and also serves on the New York City Panel on Climate Change.
If cold temperatures were directly responsible for winter mortality rates, then we would expect future warming to lead to substantial reductions in winter mortality, according to Dr. Kinney. On the other hand, "climate warming would have little benefit if seasonal factors other than temperature are mainly responsible for winter excess mortality," he noted.
Patients seeking certainty in genetic tests often receive a perplexing result. Many learn they carry a 'variant of unknown significance' of a disease-linked gene. Such variants might—or equally might not—increase disease risk.
A study published in the June issue of the journal Genetics characterized nearly 2000 variants of the breast cancer-associated gene BRCA1, demonstrating the potential of a new approach for sorting out which variants are harmful and which are harmless.
Because genetic tests increasingly use more comprehensive multi-gene and whole-genome sequencing methods, it's becoming more common for patients to learn they carry a variant of unknown significance. For example, a 2014 study showed 42 percent of breast cancer patients who received results from a 25-gene hereditary cancer genetic test carried a variant of unknown significance in one of the scanned genes.
In recent decades, enormous successes have been achieved in the field of public health. Three examples of these are the fight against HIV, the reduction in cardiovascular disease, and protection for non-smokers. For Germany to make even better use of the potential of public health, it needs more political support, improved research structures, and stronger international involvement. The German National Academy of Sciences Leopoldina, acatech - the National Academy of Science and Engineering, and the Union of the German Academies of Sciences and Humanities point this out in a joint statement entitled "Public Health in Germany - Structures, Developments and Global Challenges", published today.
Public health is the science and practice of preventing disease, prolonging life, and improving quality of life across an entire population. The concept covers the general promotion of health via comprehensive, organised measures at all levels of society. Research questions and measures related to public health affect all sectors of the healthcare system, the education and social systems, and parts of the economy. Germany is doing outstanding research on various aspects of public health. However, the structures in research, teaching and practice are not yet optimally developed - especially considering the major international challenges that exist. In their "Public Health in Germany" statement, the academies make recommendations on how the field can be improved in Germany.
(1) The academies' recommendations for education and further training include: improving collaboration between public health researchers, the public healthcare service, public health practitioners, and the public; coordinating professional education goals at national level; establishing interdisciplinary training schemes; opening up new career paths in public health; and incorporating elements of public health into the curricula of all medical professions. Public health professions should be made more attractive and more respected career options.